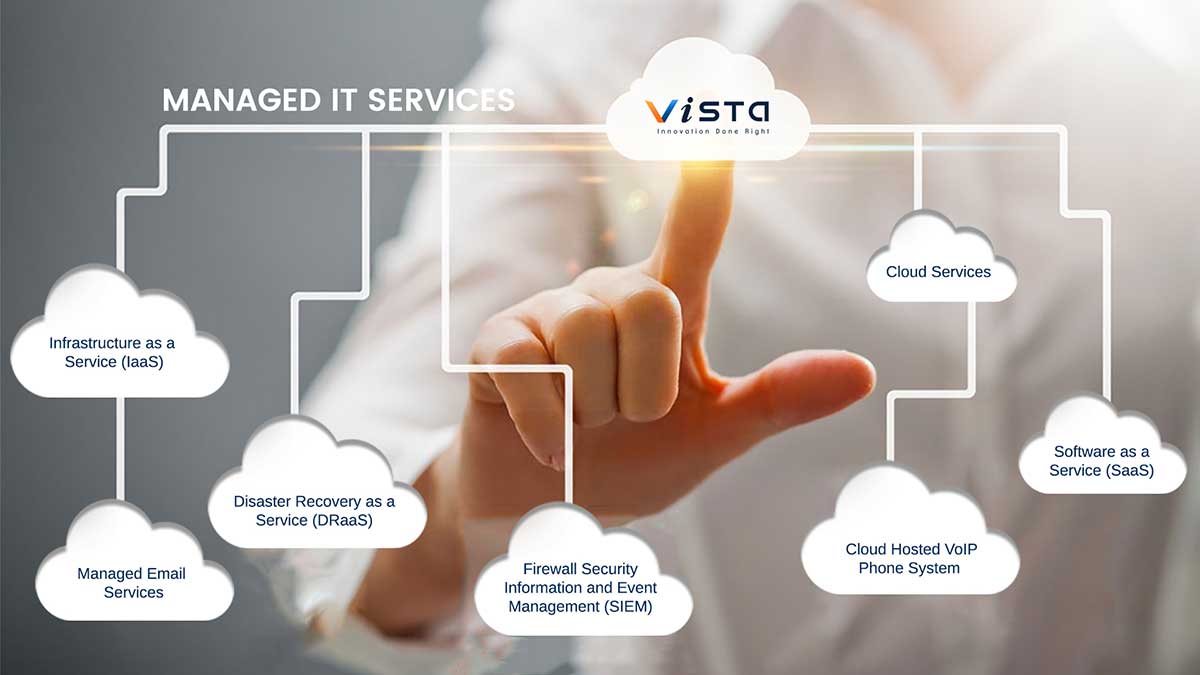 In today's technological age, businesses have started focusing more on its IT department, and for good reason. With a robust IT infrastructure, your business can become more efficient while being cost effective. While saving time and money, you can focus more on expanding your company and therefore increase your profits. The answer to all of your problems is a Managed IT Services.
You may be wondering, What is a Managed IT Service? It's IT Management conducted by Managed IT Services providers, such as Vista IT Solutions, to handle the risk and responsibility of daily IT services in your business. A new trend in IT support, it transfers the burden of maintaining IT to a provider and allows you to focus on the growth of your business. As an added bonus, it frees up resources normally allocated towards a full-time IT staff. Managed IT Services are crucial for efficiency, but another key feature is security.
Having a Managed IT Services streamlines your business safely and securely. VITS will help you in taking proactive maintenance steps to prevent costly network disasters. An internal IT staff consistently has to put out fires and therefore neglects the important short and long-term IT maintenance. With a Service Provider, your business will be able to implement a comprehensive IT strategy based on your needs. With access to the VITS team of professionals 24/7, we take ownership of technology related issues. Our specialized engineers can implement and maintain your IT infrastructure, vision, and strategy while simultaneously lowering your IT operations costs.
Of course, your Managed IT Services provider must have the qualifications to accurately serve you and your business. You can have peace of mind with Team VITS and our qualified organization of professionals. Vista IT Solutions was named one of CRN's Top 250 Next Gen IT Solutions providers. We have successfully transformed our business to meet the demands of emerging technologies such as cloud computing, IoT, virtualization, mobility, business analytics and business intelligence, which met the qualifications of this prestigious award. You can be assured that our quality service will be extended to you. With round the clock monitoring and customer support, users can expect a streamlined, resilient, and stable IT infrastructure available to execute their responsibilities effectively and securely. Vista IT Solutions is a leading Managed IT Services provider in Cheshire, CT that has the expertise to ensure your business runs as smoothly as possible.
Share This Post