At Vista IT Solutions, our team is driven. It's focused. It's talented. It's passionate. It's bold. Our industry's environment is as fast-paced as it is rewarding, and our team plays a huge role in that.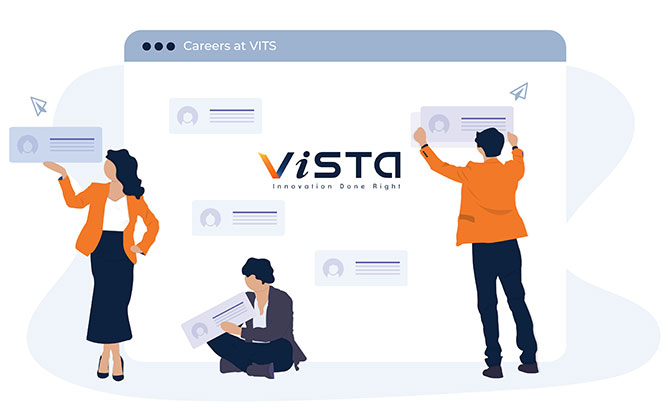 Our team works to move both themselves and the company forward while tackling unique challenges every day. This ease of adaptation goes hand-in-hand with industry expertise due to our workplace culture of growth—you'll always be learning something new.
Our motto is "clients first, team first." Therefore, candidates must be a team players and have strong problem-solving skills. A good aptitude and attitude, along with excellent communication skills, are additional requirements.
If you think you have the right caliber and expertise, send us your resume:
Looking for reliable technology solutions, software development, and technical support?
We are serving clients throughout Connecticut and across the nation including New Haven, Middlesex, Hartford, and Fairfield counties as well as in Massachusetts, New York, New Jersey, and Rhode Island as a leading award-winning managed service provider (MSP), cloud solutions, mobile, web, and custom software development solutions provider.