At Vista, we know that one size does not fit all. Software is not an exception. Our detail-oriented software development team works to make your organization's ideas into a reality. With every project, we begin with primary analysis and work through the rough estimation, designing, coding, testing, and finally implementing our solutions. Our software and app solutions tackle cross-functional challenges across a variety of industries.
Customized Software
Off-the-shelf software is not customized to your organization's needs. With Vista's custom software and app development services, your organization will have a solution that's tailor-made. We work with you every step of the way to ensure we're meeting your needs.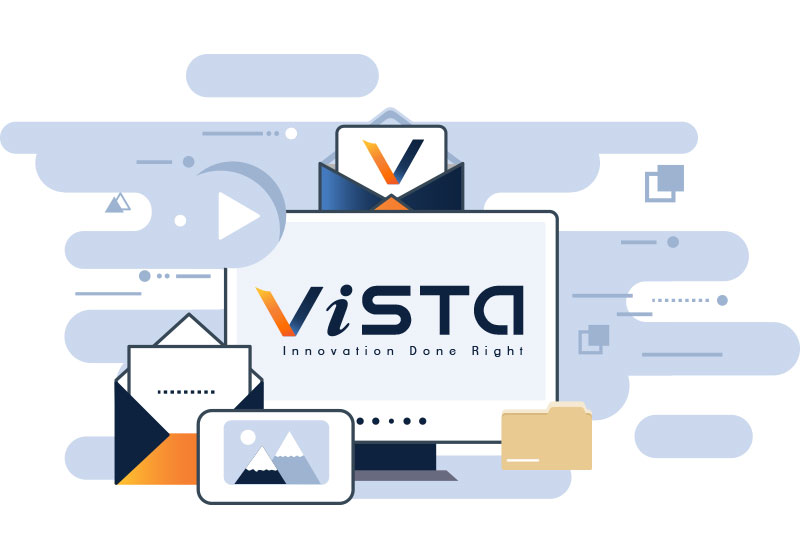 Long Term Investment
Custom software is a long-term investment. The effort put into the production process ensures that your software is not only a high-quality product but also a long-lasting one. But don't worry—just because the product will withstand the test of time doesn't mean that it won't change based on your organization's needs.
Scalability
Create a scalable program with additional features as needed with Vista IT Solutions. With custom software development, the product can be designed to grow based on your needs.
Increased Productivity
Improving workflows is an inbuilt part of the software design process. When determining the problem statement for the project, our team works directly with you to streamline your workflows and increase your organization's productivity.
In-depth Research and Development (R&D)
Research and development (R&D) is the critical first step in beginning a software project. Learning more about the market, its demands, and how our projects can go above and beyond sets the stage for the rest of the project timeline. At Vista, all projects we take on are extensively researched to ensure our team develops the best quality products.
Testing and Quality Assurance (QA)
Our testing and quality assurance ensures that final products are rigorously tested by our professionals before reaching the client's desk. We use proven methodology, advanced approaches, and industry-standard testing methods to go the extra mile for validating satisfactory solutions and product delivery for our clients.