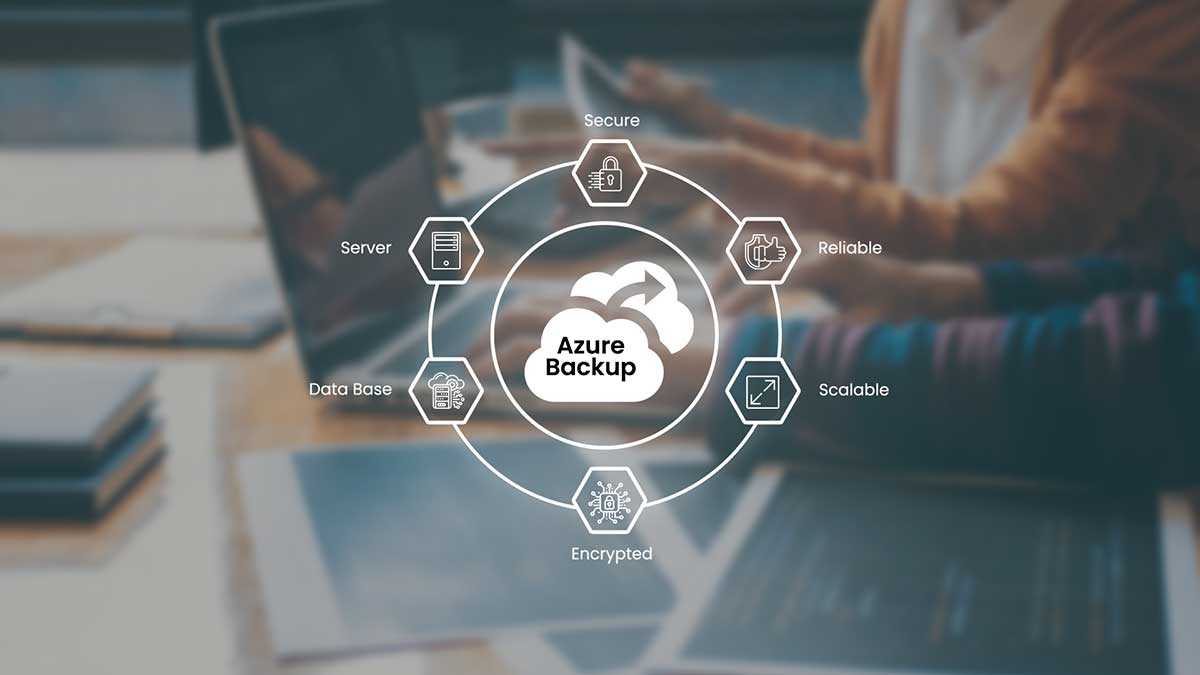 Get the skills required to build your first Resilient Infrastructure solution.
Developing a Resilient Infrastructure: Azure Backup + Azure Site Recovery
Vista IT Solutions help you smoothly run your business with data protection and built-in backup. We help you optimize resilience for both applications and data. You can also deploy failover, application, and data recovery process with Azure Site Recovery.
Magnify data protection with the help of built-in backup storage
Azure Backup: An overview
Azure Backup is an extremely secure and one-click backup tool that scales up or down as per the storage requirements. We help you protect a diverse range of operational workloads and define the backup policies. This is inclusive of SQL, Azure Virtual Machines, Azure Files shares, and SAP databases. Organizations can use Azure Backup to perform functions like:
 Managing system backup under a centralized cloud portal.
Backup data-oriented workloads without imbibing additional infrastructure solutions.
Restore system data through application consistency for both Linux and Windows.
Retain and encrypt the data for extended sessions.
Advantages of Resilient Infrastructure:

Enhance Resilience: You can improve resilience and safeguard the system against unplanned downtimes.
Simplify data protection: Data protection standards can be simplified to a greater extent with Azure Backup. It supports fast, one-click, and efficient backup and security.

Reduce infrastructure cost: Azure Backup controls the infrastructure expenditure by keeping a check on tape storage and redundant servers. 
Opportunities and use cases: 
Safeguard workloads against downtime.
With scalable and cost-effective cloud storage, you can rank on top.
Craft highly Resilient Infrastructure with cloud backup.
By integrating Azure Backup, add more value to your existing infrastructure.
"We switched to Azure Backup and Azure Site Recovery to move away from a cost-prohibitive backup infrastructure to a solution that is more scalable, costlier, cloud-based, and more agile. It helped us to evolve faster with the ever-changing technology."

44%
drop in the IT management expenses with the integration of Azure Backup and Azure Site Recovery. 1
Additional Perks: 
Data protection: Secure customer and business information against threats, and cybercrime.
Regulatory compliance: Address stringent regulatory standards for data protection, availability, and retention.
Business opportunities: Run business operations smoothly and make sure employees get uninterrupted access to the needful resources.
Cost savvy: Increase storage and scalability components with ever-increasing data. Azure Backup also saves you from additional overheads like offsite storage, and many more.
Get in touch with us today and learn more about Azure Backup Services.
References: 
Citations to third party content published with permission of the author or publisher:
Share This Post