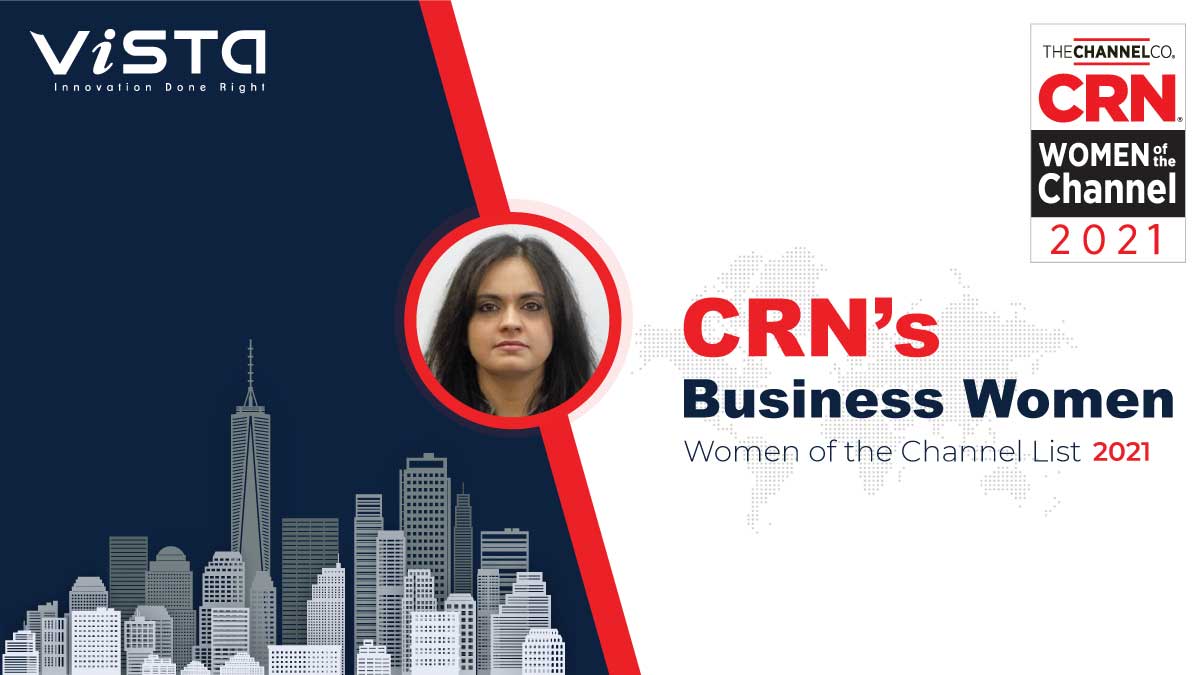 The secret to the extension and triumph of Vista IT Solutions channel program lies behind its mindful people and expert workforce. We are amazed to see Gunjan Bhardwaj, Chief Operating Office from Vista IT solutions (VITS) and intelliTransit, discerned for all her dedication and hard work. Gunjan has been named as the highly respected CRN Women of the Channel list for 2021. 
'CRN women of the channel list' is an annual list that gives credit to the women having endless strength, peculiar vision, and integrity as female leaders evolving in the IT world. The women who received Glory in this year's CRN list pelt along with comprehensive marketing initiatives, business strategies, and various fruitful ideologies to facilitate the growth of their customers and partner prospects. It especially helps them in difficult times in the wake of the global pandemic.
Gunjan has led the teams in crafting peculiar IT implementation strategies, partner programs, and led performance-oriented Enterprise solutions for adapting Infrastructure Technology. Under her leadership, in 2021, 2020, and 2019, VITS was recognized to be CRN's Top 150 Fast-Growing Companies in North America, and Security's 100 CRN Managed Service Provider 500. She has directed the team to cater to the emerging IT requisites predominantly in Cloud Computing, IaaS, Managed Services, Business Analytics, and continuity, IoT, Mobility Solutions, VoIP, just to name a few. 
Along with her dedication at work, Gunjan diligently feels passionate about her social responsibilities. Gunjan is the founder of VITS Cares Initiatives dedicated to help younger generation get excited about STEM. Not only Gunjan has been a successful role model, she has made a mark and acts a mentor to young girls to enhance their self-esteem and help move ahead in the STEM field. Gunjan also dedicates her time and efforts in supporting an orphanage in India with a mission to sponsor 2000 children and empower them to have a vision and turn it into reality with innovation, creativity, integrity, and sincere efforts. 
Blaine Raddon, CEO of The Channel Company said- "CRN's 2021 Women of the Channel list gives space to influential and adroit women with absolute dedication, leadership, and hard work to lead channel growth." He further added, "We are delighted to honor skillful women for their achievements and we look forward to leveraging their contributions to the IT world."
Addressing the next year and beyond, Gunjan has set a few goals, truly aligned to the business continuity and growth in 2021.  
Share This Post