Our philosophy is simple - be responsive, be efficient and be sensitive to our client's needs.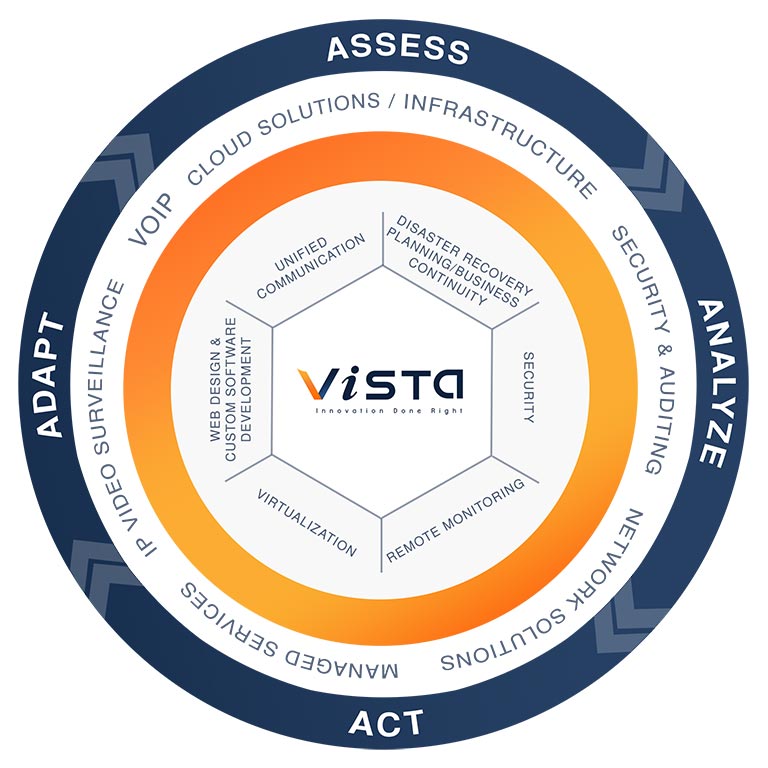 To quote Oscar Wilde, "With age comes wisdom .. " We have stayed true to this saying, based on our extensive industry experience in the IT industry, and we have developed our policies and procedures for deriving high-quality solutions at reasonable cost. We are dedicated to work hand-in-hand with our clients to design and mold solutions befitting our clients.

We listen
We design and develop custom solutions
We deliver and create value for our clients through robust and efficient solutions.
VITS is a catalyst in consulting, designing, developing and deploying scale-able, superior and custom state of the art Information Technology Solutions including Software Design & Development, Software as a Service (SaaS), Big Data Solutions, Managed IT Services (MSP) and Technical Support, Cloud Solutions, Web / Mobile Design & Development, UI-UX, QA, Website Development & Design, Digital Marketing, SEO & SMO, HIPAA, SOX & PCI Compliance, Virtualization, Infrastructure as a Service (IaaS), Business Continuity and Disaster Recovery Planning (DRP), VoIP & Unified Communications, IP Video Surveillance, Security Information and Event Management (SIEM), Internet of Things (IoT) and Research and Development (R&D) 
catering to businesses in multifaceted professional, not-for-profit, government, financial, healthcare and education sectors.
A few of our core principles:
Accountability and defined deliverables.
Efficient and expert management.
Comprehensive design & development specifications for all projects.
Extensive product testing and support.
Upkeep with best and latest technologies.
Responsive customer service and support.
Commitment to quality of service.
Continued growth and sustainability.